lol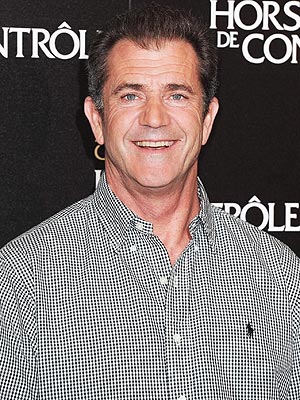 Mel Gibson's Ex Wife Takes Half His Estimated $850 Million in Divorce Settlement
By Ken Lee
Friday December 23, 2011
Mel Gibson is now legally single after his divorce was finalized Friday in a Los Angeles courtroom, but bachelorhood came at a heavy price.
Robyn, his ex-wife of nearly 30 years and the mother of their seven children, is walking away with half his fortune, once estimated to be as high as $850 million (according to the Los Angeles Business Journal in 2006) in what is considered the biggest divorce payout in Hollywood history.
Because the couple didn't have a prenuptial agreement, Robyn, 55, was legally entitled to half of everything he earned during their marriage.
Among Gibson's estimated assets: more than $600 million grossed by The Passion of the Christ alone; $100-plus million in real estate investments worldwide (he bought an island in Fiji for $15 million in 2005); and $75 million for film and TV projects for which Gibson, 55, executive produced.
It appears some of his wealth has already been transferred to Robyn, in particular two Malibu homes worth a combined $22.5 million. As for film residuals, Robyn is entitled to half of every future check Gibson receives for the rest of his life.