Indie/emo pioneers American Football to reissue their highly influential self-titled full length and reunite for their first performances in over 15 years.
This fall the influential late '90s indie rock trio
American Football
- Mike Kinsella (Cap'n Jazz, Owen, Owls), Steve Lamos, and Steve Holmes - will reunite for their first live shows since disbanding 15 years ago. The band will play September 28th at The Pygmalion Festival in Champaign/Urbana, IL, the site of the band's formation and home of Polyvinyl Records, the storied indie label who released their original EP and self-titled full-length album. On October 11th American Football visit New York City for a show at Webster Hall. Tickets for both shows go on sale Friday, April 25th via
americanfootballmusic.com
.
Upcoming Reunion Shows:
September 28th - Champaign/Urbana, IL - The Pygmalion Festival
October 11th - New York, NY - Webster Hall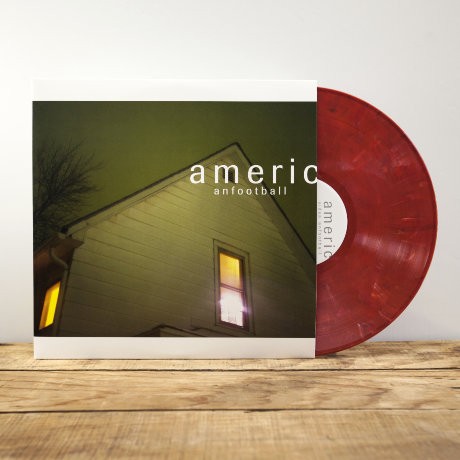 The reunion shows are preceded by the May 20th reissue of
American Football
's seminal self-titled 1999 release. Available on 2xLP, 2xCD, cassette tape, and digital formats, the
American Football
(Deluxe Edition) reissue features an album's worth of rare live recordings, demos, and practice sessions (in which the group rehearsed material they never recorded elsewhere) to complement the original record. Beautifully expanded packaging incorporates new photographs from Chris Strong along with lyrics, detailed liner notes written by the band, and never-before-seen band pictures.
In the 15 years since its release, American Football's self-titled debut full-length has quietly become one of the most fiercely beloved titles in the Polyvinyl catalog. Though the trio only played a few shows and released just one other record (a three-song EP that preceded this full-length), their influence and legacy has steadily continued to grow in the time after they disbanded. The incredible reverence for American Football and their self-titled album was on display earlier this year when upon launch of the pre-order, fans eagerly anticipating new output from the band crashed the Polyvinyl website for the first time in the label's history.
From its now iconic artwork to the band's unique songwriting approach (highlighted by an emphasis on shifting time signatures and sincere lyrics), American Football proves a record doesn't become a true classic through flashiness or catering to trends, but rather the deep emotional connection it forges between the music and the listener.
Pre-Order American Football (Deluxe Edition)via Polyvinyl Records
www.polyvinylrecords.com/afdeluxe
Back Home
Follow on Twitter for the latest!
Like on Facebook for the latest!