Anyone ever go on one of these? Pretty much anywhere between new jersey and south carolina. Looking to plan a trip and was wondering if anyone has been and what they think/ Also if you know some contact info.

i have.....gone out of Ocean City Maryland though.

i know they have a bunch out of Indian River inlet as well.....expensive
yeahs seems like around 1500. Its gonna be for my dads 50th birthday so was a good excuse
you can get some big stripers right now in jersey.
1500 holy shit.. insane prices. AC has some really solid ones
yeahs looking to do tuna type things things since ive done the smaller stuff before and wanna do somthing different. It is getting split a few ways so its not too bad
Originally posted by: ass nipples

you can get some big stripers right now in jersey.

also strippers
i use to be a seaman, now i just put it all over my wifes ass.
I went last summer out in the Chesepeake. It was a good time.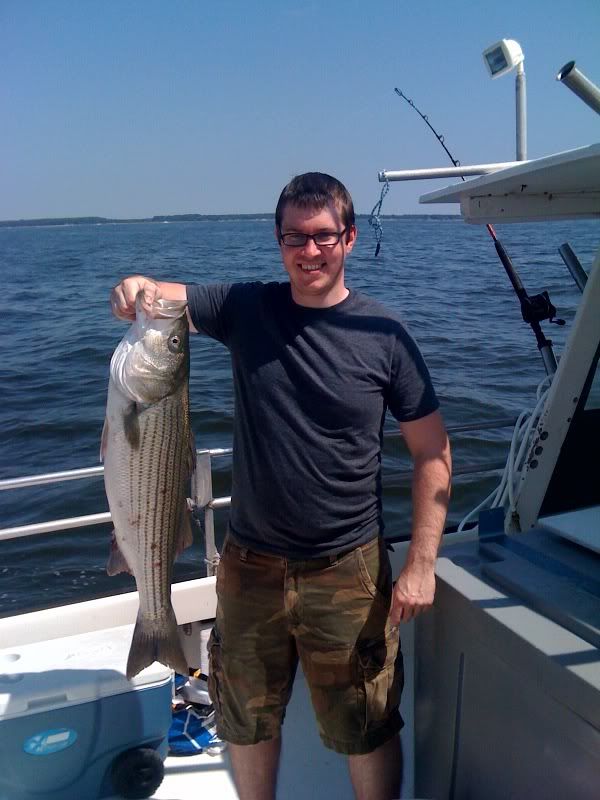 The last time I went on one, I was 15 years old. It was in OCMD and if you are into serious fishing, its definitely worth it. I mean what I did wasn't that expensive because it was a few groups of people on a huge boat. I have no desire to do it anymore but I think anyone that enjoys fishing must take atleast one deep sea trip.
My boss uses a guy out of North Carolina. Says the guys the best. I'll ask him for the info if you want.
yeah that would be cool.
click here for linkI was wrong. The guy is out of Indian River Delaware and his name is Captain Ike.