With "Treasure Chest Party Quest", Captain Christopher Bowes & Co. make one thing crystal clear: they will come for your treasure chest while partying so hard, they probably won't even remember they stole your riches. Try to get this song out of your head – we dare ya!
But that's not all! To the delight of seafarers everywhere, ALESTORM has also dropped a rowdy new video for the track – a wild visual ride through the minds of the "Pirate Metal Drinking Crew" that only they could dream up. Track suits, gambling, sportscars and newborn babies galore… they're just here to have fun!
ALESTORM on the new video:
"Oh wow! We tried our very best to make a video that would alienate as many of our fans as possible. I think we succeeded! This song is about giving birth to yourself, selling out, and driving awful Yugoslavian cars. All the classic elements of pirate metal!"
Pre-Order Curse of the Crystal Coconut NOW!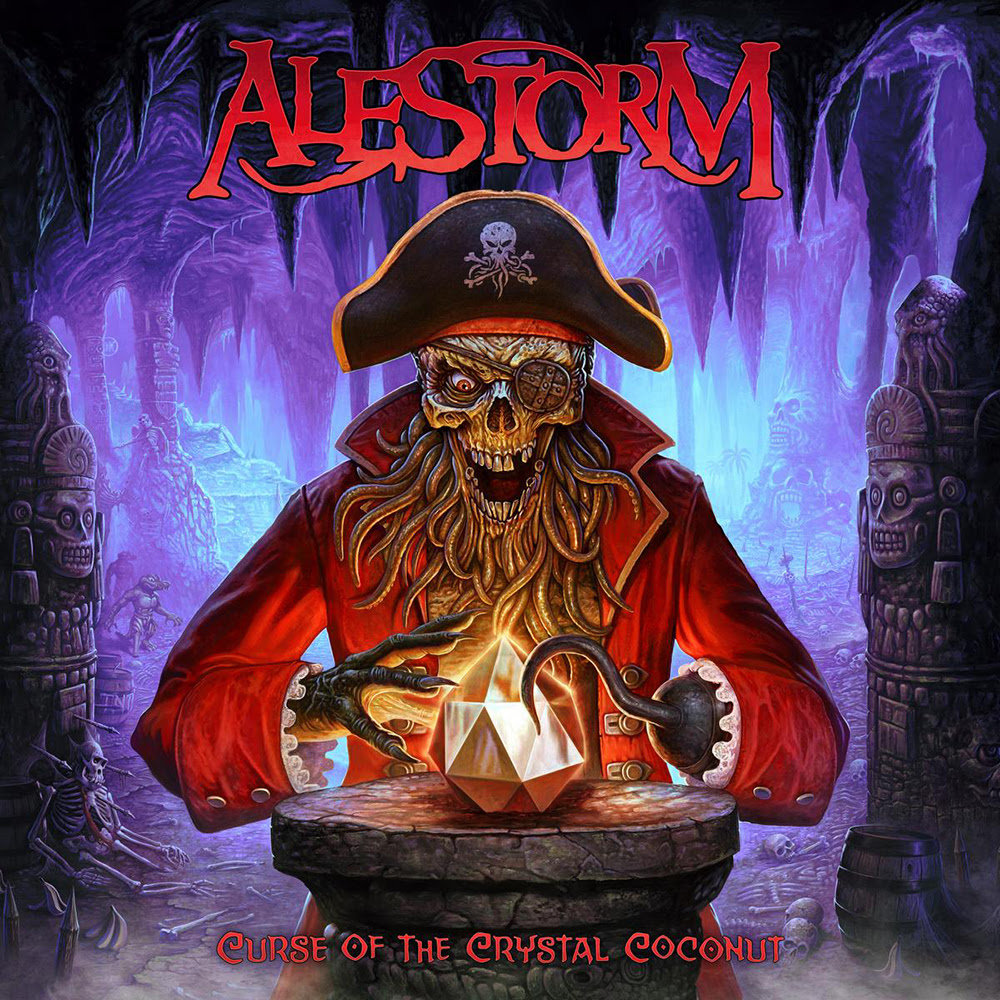 Curse of the Crystal Coconut will be available in the following formats:
LTD Deluxe Wooden Box Set (including 2-CD Mediabook, exclusive 7'' Single, Track Stems on USB Stick, Pendant, Flag, Postcards)
2 CD Mediabook - including 16th century interpretations of all songs
1 CD Jewel Case
LP Gatefold BLACK Vinyl
LP Gatefold RED Vinyl
LP Gatefold GOLD Vinyl
LP Gatefold PURPLE Vinyl
LP Gatefold Silver Vinyl (Napalm Records US Store exclusive)
Music Cassette + Walkman Bundle in Pirate Bag RED (strictly limited to 250)
Digital Album
Digital Deluxe Album
Tracklist
Treasure Chest Party Quest
Fannybaws
Chomp Chomp
Tortuga
Zombies Ate My Pirate Ship
Call of the Waves
Pirate's Scorn
Shit Boat (No Fans)
Pirate Metal Drinking Crew
Wooden Leg Pt. 2 (The Woodening)
Henry Martin